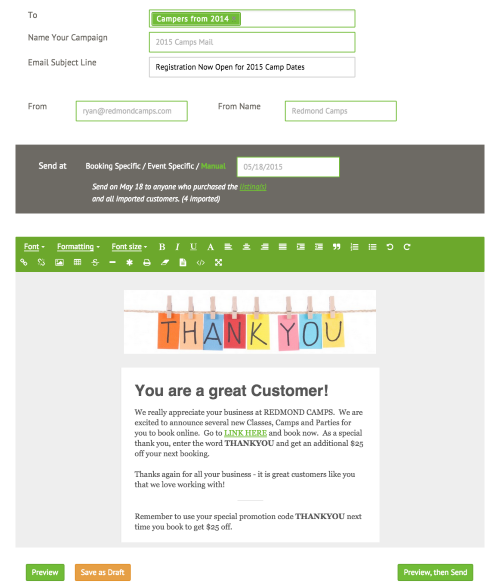 1: Email Marketing
Send marketing emails to your customers with our fully integrated eMarketing service – no need to pay that monthly subscription to Constant Contact or MailChimp anymore – and best of all, your customer email addresses are already stored in PlaceFull!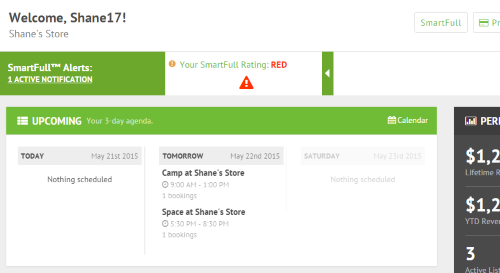 2: SmartFull™ Health Checks
See the latest status of your online health with the SmartFull™ Health Check alert. SmartFull™ tells you what you need to do to improve your online health so you can make more money!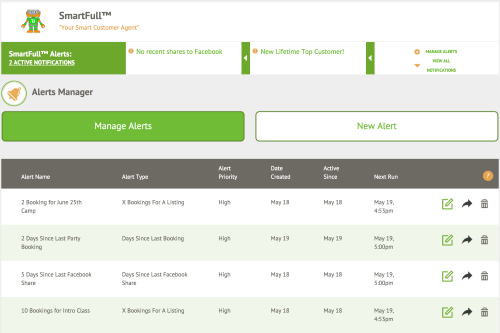 3: Custom Alerts
SmartFull™ provides you with detailed alerts that you can customize based on your business need. Do you want SmartFull™ to let you know when there are only 3 spots left in your class? No problem – SmartFull™ can do that.
Have a preferred contact time?
(optional)
:
Yes
No